We believe in sharing knowledge. We want to meet you and hear from you. Meet and interact with our teachers and team during pedagogical workshops, webinars, and more. Keep yourself updated on our events by clicking on the button below. Join the discussion and see you soon!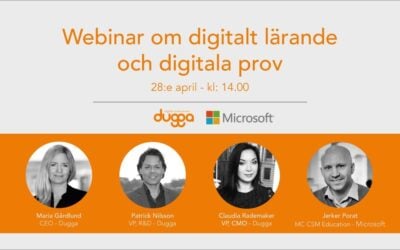 April 28, 2020, 2 pm Microsoft and Dugga present useful tips to get the most out of digital learning and assessment....
read more
April 22, 2020, 1 pm Welcome to Microsoft's event "Together we are stronger".The Microsoft's Swedish school team come...
read more