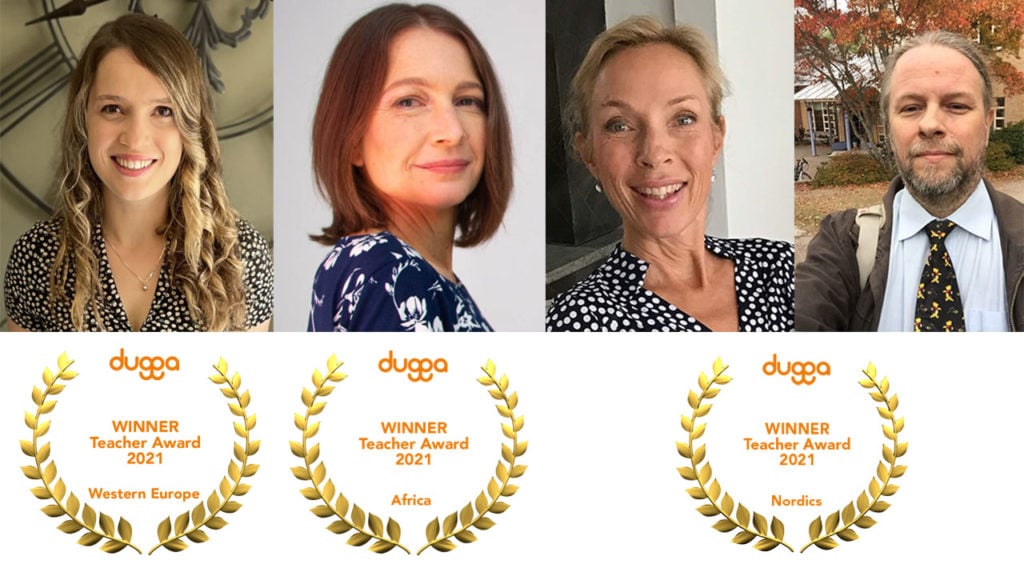 The jury has during their annual meeting selected the winners of the Teacher Award 2021 based on their excelling efforts in driving the digital transformation at their schools to increase quality and equality in learning and assessment. They are inspiring other teachers to improve learning outcomes through digital assessment. The winners are representing different regions of the world, where each teacher hero has made an impact locally with their teaching and assessment of pupils and students. The winners of the Dugga Teacher Award is announced on the annual Nobel Day.
CRITERIA: Teacher heroes who are:
driving the digital transformation to increase quality and equality in assessment
making their school a digital pioneer in assessment to improve learning outcomes
inspiring and motivating other teachers to reach pedagogical excellence with the help of digital assessment
"On behalf of the Jury, I would like to congratulate the winners of the 2021 Dugga Teacher Award. They have all demonstrated in an exceptional way their drive and success in relation to the criteria for the Dugga Teacher Award 2021. The Winners have all demonstrated a great impact for their learners in their educational context that serves as an inspiration to many others in other contexts. The winners of the Dugga Teacher Award 2021 are all heroes and the Jury wishes them all the best.", says Dr. Ebba Ossiannilsson, spokesperson of the jury.
Claire Arnold, KSE, The Netherlands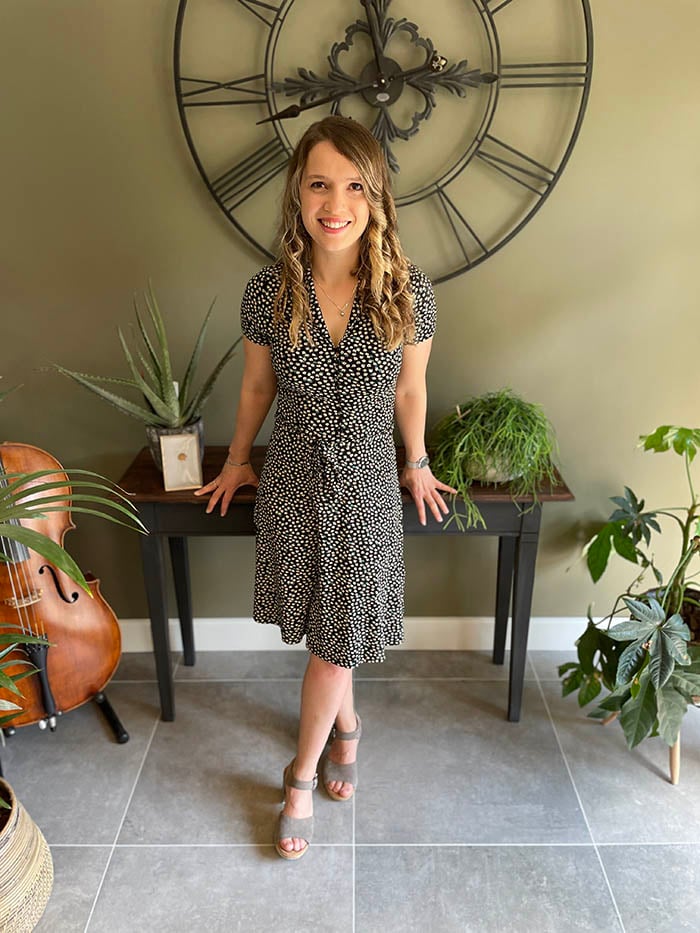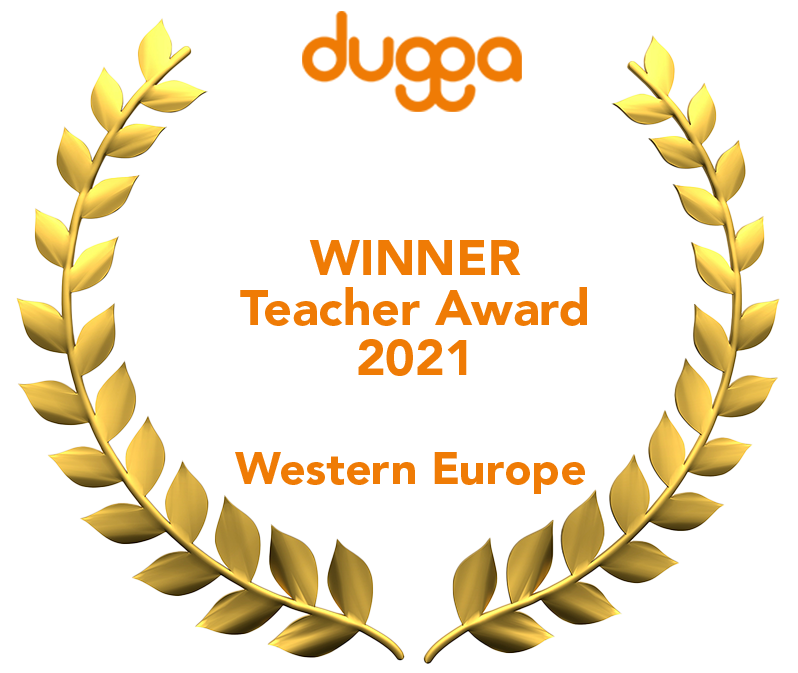 In your opinion, what is the best thing about being a teacher?
To see the happy faces every day, the feeling that you really have taught them something. What I'm most excited about is that they enjoy my classes and are excited to come to my class.
What/who inspired you to become a teacher?
My old geography teacher from high school. He was very kind and excited when he spoke to us. He was a good teacher because he really saw talent in every student.
When you were a child, who were your idols and why?
I was fan of Phil Collins, I loved his music. When I was a teenager, I flew with my mom to Dublin to see him in the Aviva Stadium.
What is your favourite feature of Dugga?
Currently in this remote era with students at home and at school, Xit-Check is my favorite feature. It keeps students honest and works on any device.
What is your favourite feature of Dugga?
My favourite feature of Dugga is that you can check the results by yourself. It's so easy this way! Less time spent on correction.
How has Dugga changed your daily work?
I don't need to print so much paper anymore. It takes less time to check the results of the students.
How have the many different question types contributed to how you can assess your students/pupils?
For my subject: Geography, it's enough to make great tests! I have enough possibilities to make a test where there is a lot of options to put every type of questions in it.
Cheryn Ridge, Christel House Schools, South Africa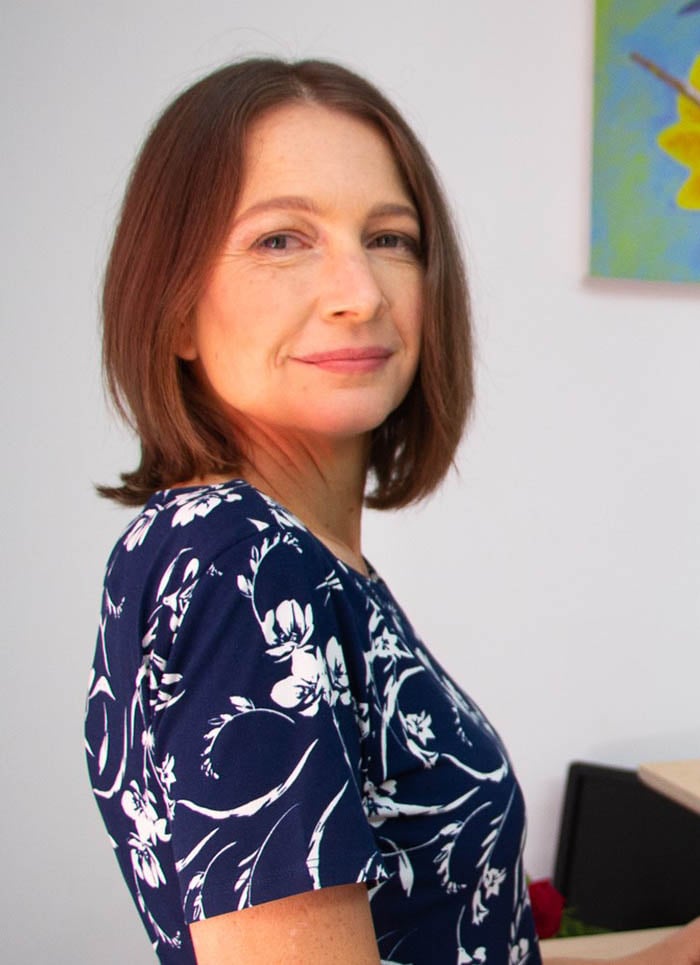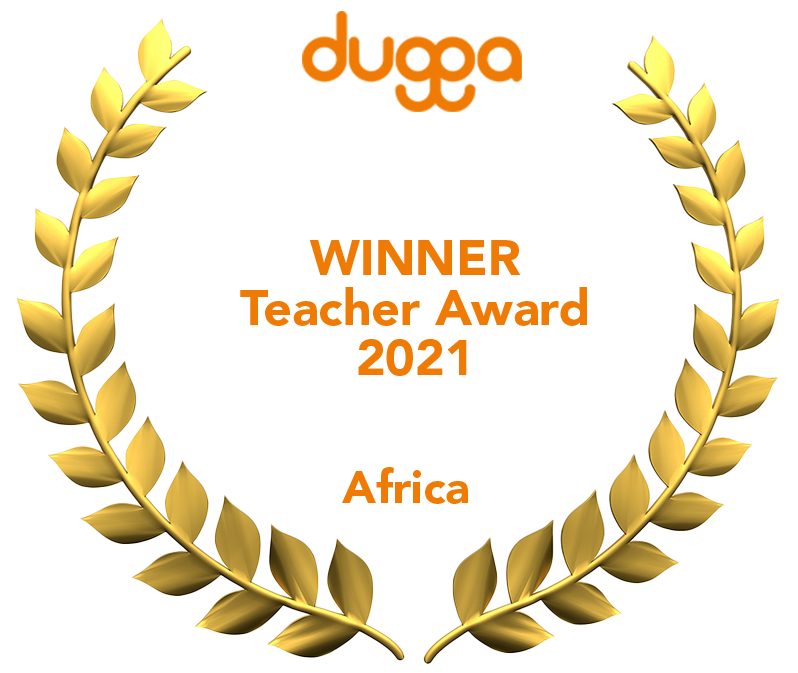 In your opinion, what is the best thing about being a teacher?
The best thing about being a teacher is having the opportunity to make an impact on a child's life and as a result, their family, the community, and the education landscape. As teachers, we can develop a legacy of learning, create problem-solvers, and prepare learners for a changing global landscape.
What/who inspired you to become a teacher?
The teachers at Ubombo Primary School, Eswatini especially Mrs. Barbour, my grade 6 English and drama teacher. She instilled a love for reading, creative writing, and learning. She connected with her learners individually and it was her influence that drew me to teaching. She fostered confidence in her students through participation in junior school plays and public speaking competitions. This has stood in me in good stead.
When you were a child, who were your idols and why?
My role models were, and still are, my parents. My father is a man of integrity, strength, and wisdom. My mother is gentle, calm and very present for her family.
How has Dugga changed your daily work?
Dugga Digital Assessment saves valuable time, which may have been spent on marking, creating, or editing question templates. I can spend more time with my students. It is easy to collaborate with colleagues and build a digital question bank within Dugga.
Kajsa Källsen Bernhardsson & Dan Svanbom, Västerås municipality, Sweden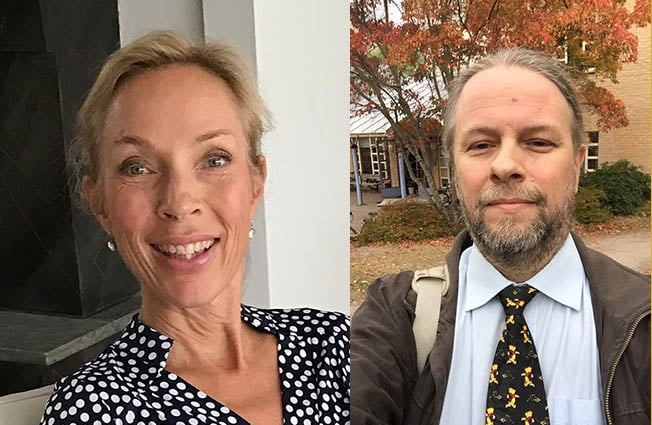 In your opinion, what is the best thing about being a teacher?
When we were teachers we both loved to interact with students in a way that made us discover their progress. When their eyes lit up with understanding and you really could see how they felt relieved and uplifted. The job as a teacher is also very creative and it gives you lots of opportunities to develop and shape your teaching. Dugga is a tool that can be very powerful in todays teaching. Since we no longer teach students but teachers instead we have a great opportunity to make our teachers discover how they can use Dugga in their classrooms.
What/who inspired you to become a teacher?
Kajsa: My teacher in my first grade was a role model to me. She was so kind, inspiring, creative and she saw all of us children and our potential to learn and thrive. I always thought that she had the best job in the world.
Dan: My teacher in Swedish language in high school was really inspiring and made me understand how important our languages are to for how we see our self. Our identity.
When you were a child, who were your idols and why?
Kajsa: When I was young my idol was Ingemar Stenmark, a Swedish famous downhillskier. I looked up to him because he was always calm, very focused and successful. His success was amazing and inspired me to be resilient in what I do in life. In that way you can always develop yourself and become a better version, so also with your job. Not be afraid of new things, be brave and try. In that way you can develop your skills in the slopes or in the Classroom.
Dan:I feel the same way of the musicians I learned to love in my youth. They had put so much effort to be the best playing their instruments. No matter what talent you may have. You also have to add the practicing. To name a Swedish musician I love I would say the guitarist Yngwie J. Malmsteen.